From February 2018, we signed a top partner contract with FC Osaka.

The future we aim for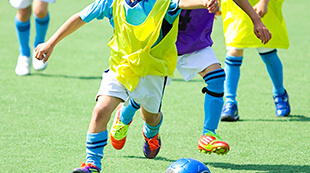 The future that FC Osaka is aiming for
FC Osaka is a club whose mission is to be a driving force for the growth and development of the local community together with the local community.
As a J.League club, we will do our best to grow into a prestigious club, and at the same time, we will become a point of contact with various stakeholders such as local communities, companies, local governments, and fans, and promote the power and potential of the sport of soccer. Our management philosophy is to promote a social business that integrates technology and services to create new value and attractiveness in Osaka, and contributes to the creation of a spiritually enriching city by fulfilling the common global social issues raised by the SDGs. increase.
Based on this philosophy, we will create a new sports entertainment business with everyone involved in the club and build a future society where a new style soccer club should be.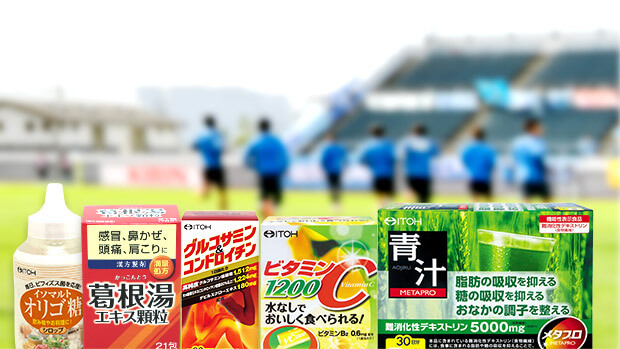 The future that Ito Hanpo Pharmaceutical aims for with FC Osaka
Ito Hanpo Pharmaceutical Co., Ltd. provides health promotion at the long life stage of life in order to extend healthy life expectancy (the period during which you can spend a healthy and comfortable life) through medicines and health foods.We have entered into a top partner contract with the desire to support sports activities where health is a great potential, and to support not only the players of "FC Osaka" but also everyone who takes on the challenge of extending healthy life expectancy.
In addition, "FC Osaka" is the third J-League team in Osaka with Higashi-Osaka as its hometown.Itoh Kanpo Pharmaceutical Co., Ltd., headquartered in Higashiosaka City, collaborates with "FC Osaka" to further develop the local city of Higashiosaka and convey the importance of a healthy daily life through the appeal and potential of soccer, promoting healthy life expectancy. We will contribute to your growth.

News of FC Osaka and Ito Chinese medicine

Introducing the coach who leads FC Osaka

Introducing players who are active in FC Osaka