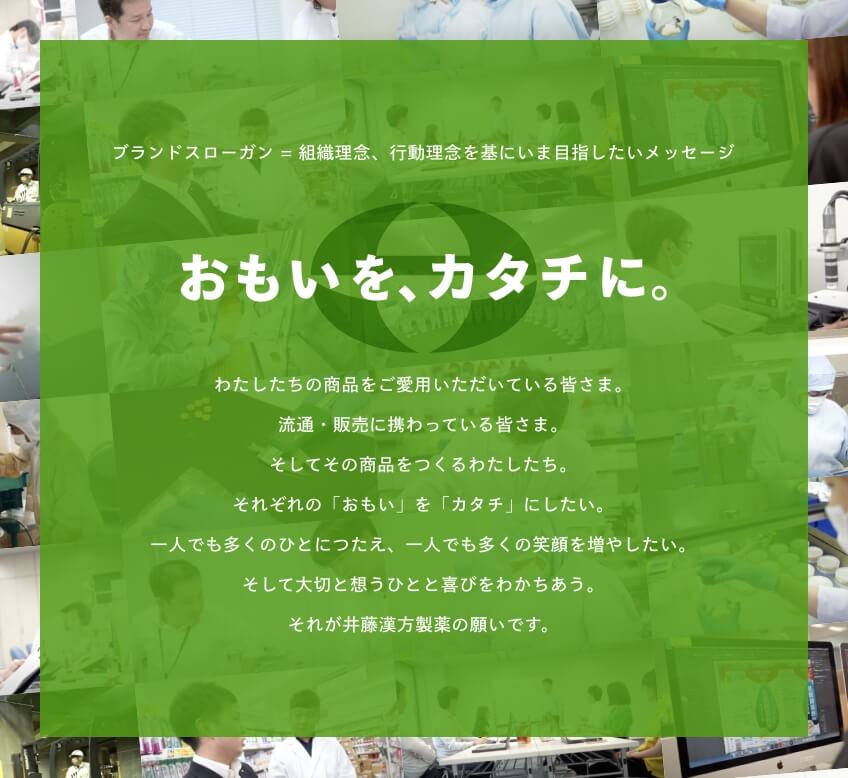 Watch the video Ito Chinese medicine
Introducing a special movie about "Omoi" for manufacturing by Ito Kanpo Pharmaceutical.
Organizational Philosophy = Aim as an organization
We aim to work hard with each other and share joy and emotion with our customers through our work.
Action Philosophy = Three Actions to Achieve the Organizational Philosophy
Customer first

Customers are people who want good health.
Take action that puts the customer first.

Legal compliance priority

Follow the rules of society at all times
Take the best action for you.

Quality improvement supreme principle

Thinking about what the customer wants, its quality,
Take action to constantly improve.