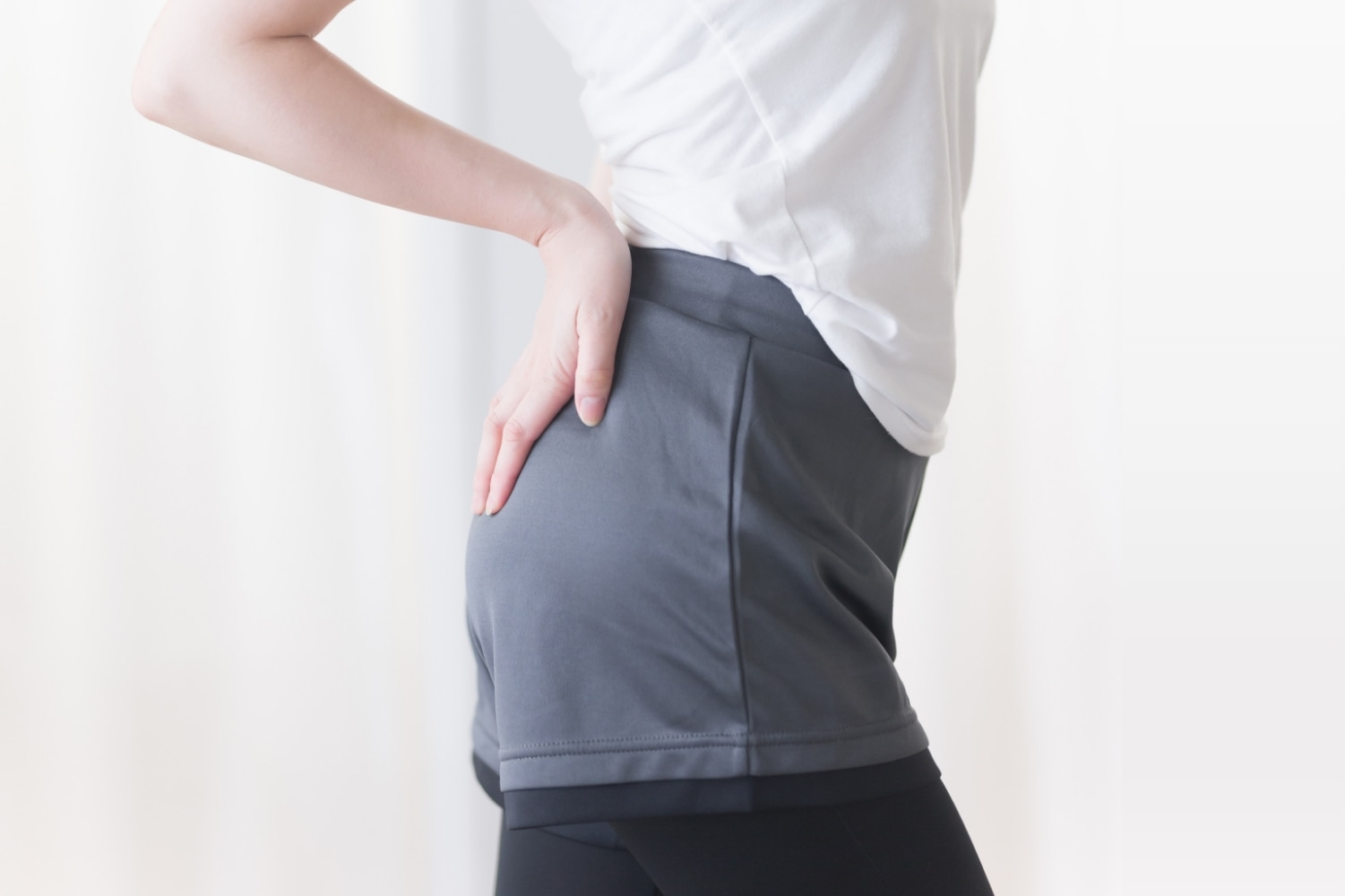 Turn your hips upwards!
Petit training taught by professional soccer players
<Hip / Lower body>

I don't often see the back view, but isn't the meat of the buttocks dripping or flat?When the hip line goes down, the legs may look shorter ...So this time, I learned about hip-focused training from professional soccer player Iwamoto of FC Osaka.With a tight buttocks, it's a round and round style up⁉
The buttocks that connect the upper and lower body and are the foundation of the body.The muscles of the buttocks support the skeleton and play an important role in daily lower body movements such as standing, sitting and walking.Therefore, when muscle mass is reduced, not only the hip line collapses, but also other parts such as shoulders and hips may be strained.Approach to the buttocks and make your body beautiful and healthy!
Strength
It works from around the waist to the buttocks
[First posture]

Lie on your back, raise your knees, and place your feet on the ground.
Raise your hips so that your knees and chest are in a straight line.

Lower your hips and return to your original posture.

Repeat 30 times as a guide.
Move slowly when lowering your hips and quickly when raising your hips.If you want to increase the load, raise your toes and support your weight with your heels!
Strength
Work on the entire buttocks and thighs
[First posture]

Spread your legs slightly wider than your shoulders and stand with your toes and knees facing straight forward.Place your hands on your hips or extend them forward.
Keep your upper body straight and bend your knees to lower your hips.

It will return to its original posture.

Repeat 30 times as a guide.
When lowering your hips, keep your knees out.Be careful not to point your knees or toes out!At first, the angle to lower the buttocks is shallow, and if you can afford it, let's deepen it.
Strength
Firmly strengthen the core at the same time as the buttocks
[First posture]

Stand with your back straight and your legs spread about the width of your shoulders.
While being aware of the muscles of your buttocks, step forward on one leg.

It will return to its original posture.

Repeat 30 times alternately on the left and right.
Be careful not to shake your knees or toes to the side.The upper body keeps the posture straight.Go slowly at first and rhythmically as you get used to it.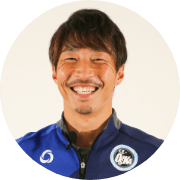 FC Osaka
Tomoyuki Iwamoto
Graduated from Tokai Gakuen High School-Hannan University and belongs to FC Osaka.He is a defender and his specialty is interception. He is practicing and playing games every day with the goal of promoting FC Osaka to J Leak.His hobbies are watching movies and finding delicious food and shops.His special skill is Korean, which he can speak a little.