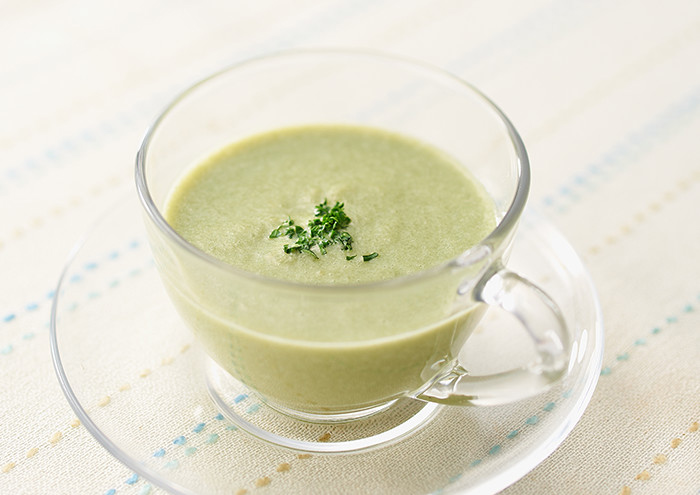 Supporting shortage of vegetables with young barley leaves!

Cold potato soup

Pou started to leave vegetables ...That's it!I wonder if I should put in the young barley leaves that I was doing on TV the other day ♪

Young barley leaves are green and yellow vegetables and can get various nutrients, so it is perfect for lack of vegetables.

It's cold and delicious! !!

I haven't noticed the young barley leaves.Uhufu ♪
Nutrients in this recipe
* Converted for one person
Cooking time

40Minute
calorie

129kcal
Salt equivalent

1.2g
Method
1

Peel the potatoes, slice them into thin slices, and soak them in water for a while.Finely chop the onions.

2

Put water and chopped potatoes and chopped onions in a pan and simmer until the potatoes are tender. (Be careful not to let the water fly too much.)

3

When the onions are clear and soft enough to easily crumble, crush the potatoes in a pan to make a paste.

4

Add water (additional water on the way) little by little, add consomme and simmer.

5

After boiling, reduce the heat, add milk and mix well.After boiling lightly, turn off the heat.

6

Remove the heat, chill in the refrigerator and add 100% young barley leaves just before eating.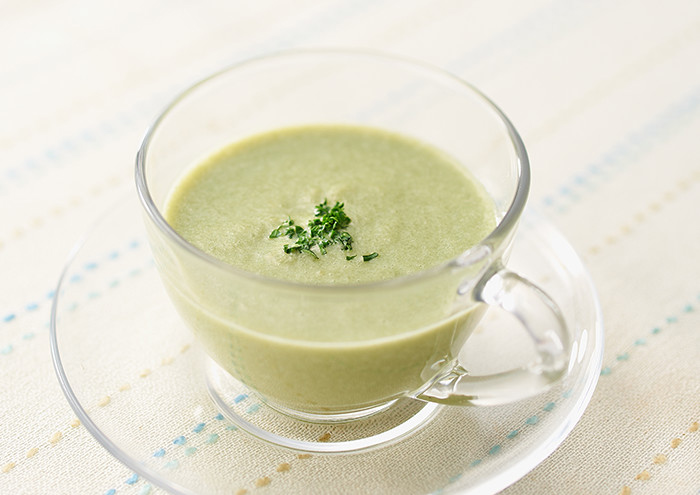 If you crush the potatoes into small pieces, it will have a smooth texture.A beautiful green with young barley leaves ♪ Yeah, no doubt.


To the recipe list
Materials (for 2 people)
100% young barley leaves

3g

Potatoes

1 individual

Chopped onion

1/2

Consomme (cube)

1 individual

milk

100cc

Wed

100cc

Water (additional water on the way)

100cc

100% Young Barley Leaves of Ito Chinese medicine is 3g of dietary fiber of 1/3 lettuce, vitamin A of 2.5 leaves, vitamin B2 of 2 Komatsuna strains, calcium of 4.4 dried seaweed, spinach. It contains 1.5 shares of iron!
Products used in the recipe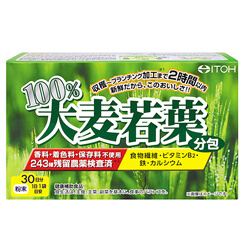 XNUMX% young barley leaves
100% young barley leaves grown in abundant land.