2019/10/28
Products
Individual Customers
Corporate Customers
Introducing a convenient and easy 3 dose type of oyster turmeric + ornithine with clams
Ito Hanpo Pharmaceutical Co., Ltd. (Headquarters: Higashi-Osaka City, Osaka Prefecture, President: Tatsuo Ito), which manufactures and sells health foods, pharmaceuticals, and quasi-drugs, is a very popular standard product. In addition to the regular type (30 days worth) and large bag type (66 days worth) of Ukon + Ornitin], 3 small bag types are now available!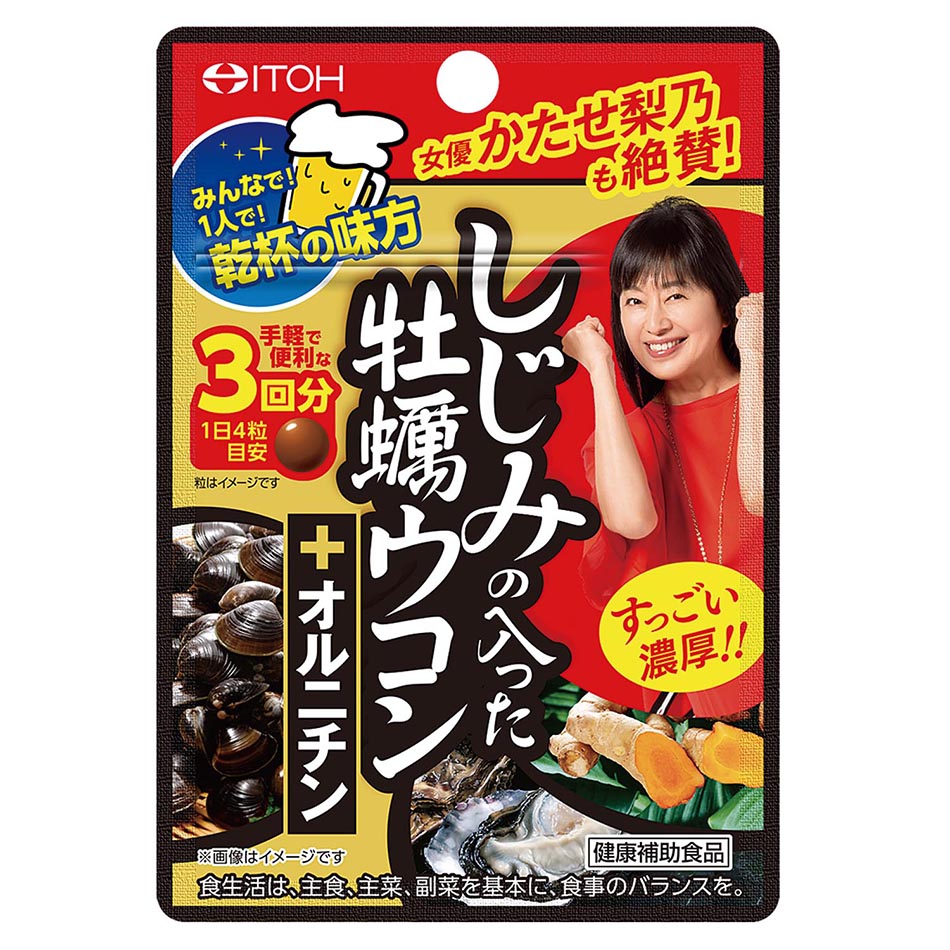 【Stained oyster turmeric + ornithine 3 times】
https://www.itohkampo.co.jp/products/101140052.html
A supplement that supports happy adult time and healthy days by blending ornithine in addition to the three kinds of care ingredients of "turmeric," "oyster," and "shijimi." You can use it alone or share it with everyone.Easy and convenient 3 doses.
As it is pocket-sized, it is also convenient to carry.Easy to accompany a toast at any time!
【Product Summary】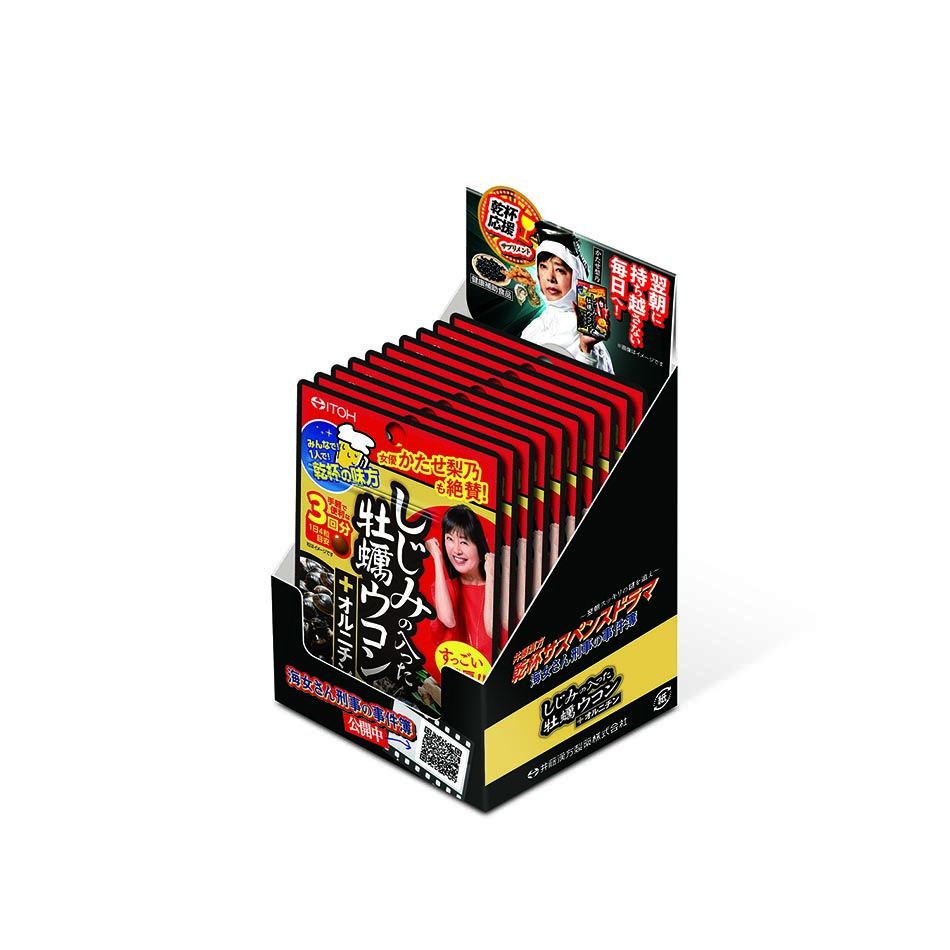 Product name:【Oyster turmeric with clams + 3 doses of ornithine】
Internal capacity:12 tablets (3 times)
Suggested retail price:380 yen (tax included)
Formula shape : Sugar-coated round grains
Combination (1 tablets a day)(1.2g) Medium):Curcuminoid 100mg,Ornithine 66mg,Oyster extract 160mg,Shijimi extract 30mg
Dealers: Nationwide drug stores
Product HP:https://www.itohkampo.co.jp/products/101140052.html